Events & Experiences….& Decor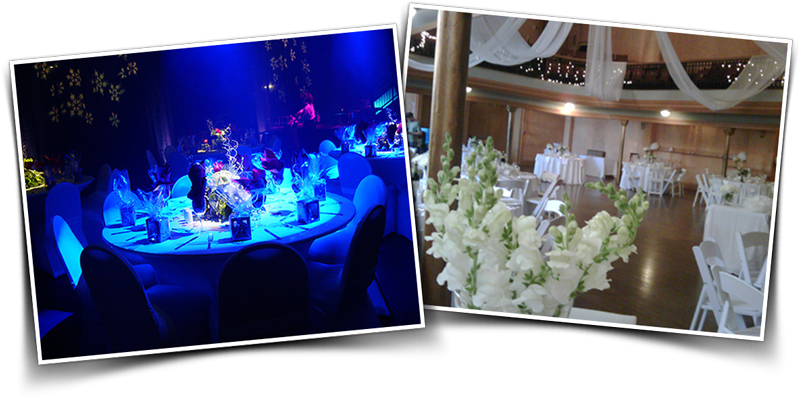 On The Move is proud to partner with one of the city's leading Décor and Experiential professionals. Here is what one of them has to say:
"Corporate entertaining is a refined communication tool embodying the qualities that appeal to peoples emotions." Elvira Muffolini, Principal of deVan, a niche lifestyle marketing firm.
There is nothing more effective for a company than creating an enjoyable experience that leaves a lasting impression."
Business and social events break through media clutter like no other channel. The most successful events engage and immerse guests in an environment that personifies the essence of the brand, product or service.
One area of the marketing mix that has retained its significance and sophistication is Décor and event marketing.
How do businesses maintain interest and excitement whilst creating an unforgettable atmosphere? People want to be connected to other people, not just information.
They want to interact with the reason they have been brought together and in a comfortable environment. At its best, business entertainment offers guests a memorable and stimulating event. Companies make their impression through their choice of venue, food, music and visual surroundings.
EMOTION
A mental state that arises spontaneously; a part of the consciousness that involves feeling; sensibility
The most unique and successful events are those where the guests are literally immersed in environments that seduce them, open them up and connect with their emotions.
Time is always at a premium so if your guests commit themselves to your event, it better be good. If you can't be unique and genuine-forget about it! Many companies struggle with the human resources to make the simplest of gatherings interesting.
Companies require sophisticated creativity in the staging of VIP business events, incentive travel and even routine customer meetings. There is an abundance of resources, previously available only to planners and event industry groups. From lighting specialists to party-orientated florists, you can now locate services easily from telephone books, the Internet, and other directories. Events need to offer fresh inspiration for guests.
INSPIRATION
Stimulation of the mind or emotions to a high level of feeling or activity
So what is the most important element? Creativity! Be sure to create concepts with visual appeal, interesting themes, pleasing music, fabulous décor and outstanding food. All of these aspects are the particular touches that enhance the atmosphere.
ATMOSPHERE
Any surrounding influence; a dominant intellectual or emotional environment or attitude
Business entertaining is all about creating, delivering and maintaining a poignant experience – one that people need, desire and remember.
Call or write to us today to see how On The Move Catering & Events and its partners at devan can assist you in inspiring your next atmosphere.